Welcome Guest - Login / Register Forum - News - December 31st - News
December 31st - News
Sticky threads
Latest Posts
MarcdeKoning - Administrator
Traffic Value: $468,983.12758 Netherlands
*
*
Security Tip
*
*
Secure your account with 2 Factor Authentication:

Go here!
Lock any payment option you don't use:

Click here
- Read what it does carefully!
We will reply to this thread throughout the day with any news and any other information!
Click the "Show only administrator posts" button above this post, to see today's news notifications. That'll hide all the user comments and chit-chat. (You can press "Show All Posts" if you want to read through all that).
----
PIN security feature has been added. You can

set it up here

!
When set you will need to enter it once per session when making actions/accessing areas of our websites that deal with money, shares, BAP, account settings or investments.
If you lose your PIN/enter it incorrectly 3 times, the only way to reset it, is by contacting our support, who may require additional identity verification.




Marc de Koning, CEO - Facebook


Paidverts - Facebook


Paidverts - Facebook




My Traffic Value - Facebook


Barter My Funds - Facebook
CoinFlip Evolved - Facebook
Warclicks - Facebook
PlayBitcoinGames - Facebook
PlayPerfectMoneyGames - Facebook
-----------------------------------------------------------------------------------------------------

Hello, first of all I hope you enjoyed your christmas!
I myself have had quite some parties and have had the pleasure to celebrate it with my loved ones.

Now all that is left is new years eve and then we're on to 2019 which we plan to start off with a few interesting additions to the business!

--

Warclicks has YET AGAIN established the best result ever during this month.
At the end of tomorrow we'll know for sure whether or not our original goal for the end of year has been reached or if we fall a bit short but got extremely close.

Second, Warclicks became 8th in the Indiedb competition, a result we wouldn't have expected in our wildest dreams!
The top 10 are considered the annual winners and all get the right to portray a IndieDB badge on their site/game, which is a bejeweled award within the gaming community.

It shows us we improved our game a lot, as we only barely made top 100 last year and the year before that we never even got through the first round.

Our growth has been amazing and yesterday we passed 600.000 accounts on warclicks.com, we have over 50.000 players on Kongregate and on ArmorGames we have even more.
All in all, we got pretty close to the goal I had at the start of the year, which was 1 million unique accounts.

2019 looks very promising for Warclicks, but more about that in our next news topic which will be released in early January.

--

December has been busy in multiple ways for both Andraz and I.
Between the warclicks releases, marketing and the holidays we decided to start brainstorming and working on our next project after we had a few days to relax after new years eve and start the year fresh with something brand new!

As we develop the product we will slowly but surely release information/updates about it and we will likely make this an investable project for the crowd (meaning we will allow you to fund it or at least partially in order to make a potential profit).

--

Currently we are running a wagering competition on My Traffic Value, in which we divide $500 between the top 20 wagerers.
Today is the final day to take part and it currently only takes about $200 in wagers to get $10 or more in price money (Anyone who understands our house edge/gambling odds knows this is statistically a very solid profit if you play it safe)

More information here: Click
MarcdeKoning - Administrator
Traffic Value: $468,983.12758 Netherlands
We reached our end of year goal for Warclicks!

More about this in the upcoming news topic early January.
unthink
Traffic Value: $9,606.72522 Portugal
Happy new year for everyone!!! Let's make 2019 the greatest of all time! 
orlan12fish - Administrator
Traffic Value: $5,500.61933 Guatemala
dguy
Traffic Value: $15,993.01608 Canada
Will there be an ad issue today?
shaheen19
Traffic Value: $294.60488 Philippines
Yes or Tomorrow 2 ads issue.
MarcdeKoning - Administrator
Traffic Value: $468,983.12758 Netherlands
These are my personal MTV related goals for 2019:

-Grow Paidverts, have 100k active accounts/day
-Grow Warclicks and make $50k a month with it
-Launch at least 2 brand new projects
-Practice a solid marketing strategy throughout the entire year
jordy186
Traffic Value: $868.5955 Netherlands
DomingoX6 - Administrator
Traffic Value: $2,272.07399 Venezuela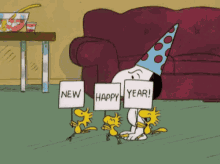 loreennaa
Traffic Value: $3,330.3665 Spain
Hello, I would like to open a topic on the webpage that I added in the monitor
Vixthra
Traffic Value: $2,179.00664 Slovenia
You have 3k traffic value, just go for it
loreennaa
Traffic Value: $3,330.3665 Spain
Thank you, I did not know 
MisterDD
Traffic Value: $7,429.94412 Croatia (LOCAL Name: Hrvatska)
Happy New Year to all people (with delay) and all best during hollidays.

I am happy for you guys, those are news I honestly didnt expect, meaning you guys doing good job. WIll be nice to hear what you guys build. but remember, if you guys will be ever interested to make second and improved selfsustainable MTV-PV, let me know (or to remove all remaining potentially harmful elements and modify it and include some unique ideas in existing ones -> MTV-PV). As I said, its not so important just to keep ideas that you cant make right now for yourself, sometimes is better to cooperate, or to share in order to write history. You dont need to be captain to change things. And man I do want to start eara where every marketing website is sustainable one, even with low results. Because lets be honest even with 50 $ for hosting (if low results, then you dont need strong hosting, for big traffic) you can run business, problem for advertising sites were ponzy elements and totally wrong math + lots of other things that TRUST ME, can be improved on much more inovative way, even in games (but some things I have to keep for myself).

Anyway if I can help to MTV-PV with ideas, I am in. I do believe you guys leaning towards something better and long term, and I like that. For example Warclicks (not sure how is now) didnt asked for any profit, so you guys leaned towards passionate gamers, that pay for fun and play for passion. And honestly when you have projects where you reward people ONLY on sustainable WAY, but also improve project and have something long term, thats always better than to scam and lie to people as most do.

This forum is healthy, I see people can talk again normally about problems BUT ALSO benefits and improvements, without attacks (mostly) and that makes me happy.

Happy for those news, not because I have money in here (it does not moves me in life, and dont care much), but I am happy for you guys, you guys worked hard, and based on what I heard you guys have lot less people than in Jo's era, including moderators, so yes, congrats!

All best,

DD
pisti87
Traffic Value: $952.82322 Hungary
Is it planned to make Skrill and/or AdvCash available again as a payment method in the near future? Or is there any cheap way to transfer money from credit card or bank account into PV? It might increase the ad purchases, especially when there is promotion.
klemen50
Traffic Value: $5,893.23193 Slovenia
I would like to see Skrill as a payment method as well.
stark100
Traffic Value: $729.96203 Hungary
Yes, and skrill and neteller has the same owner, so i think the policy is the same too.
Vixthra
Traffic Value: $2,179.00664 Slovenia
Just note that Skrill now deducts 5$ monthly from your account after/if you had it inactive for 12 months.
stark100
Traffic Value: $729.96203 Hungary
Login once in a year is not a big deal.
Vixthra
Traffic Value: $2,179.00664 Slovenia
Well you never know... or forget in that case
pisti87
Traffic Value: $952.82322 Hungary
Vixthra:
I think only if you have funds in your account.
Page: 1, 2