Welcome Guest - Login / Register Forum - News - 19th December - News
19th December - News
Sticky threads
Latest Posts
MarcdeKoning - Administrator
Traffic Value: $468,983.12758 Netherlands
*

*

Security Tip

*

*


Secure your account with 2 Factor Authentication:

Go here!



Lock any payment option you don't use:

Click here

- Read what it does carefully!





We will reply to this thread throughout the day with any news and any other information!





Click the "Show only administrator posts" button above this post, to see today's news notifications. That'll hide all the user comments and chit-chat. (You can press "Show All Posts" if you want to read through all that).




----


PIN security feature has been added. You can

set it up here

!



When set you will need to enter it once per session when making actions/accessing areas of our websites that deal with money, shares, BAP, account settings or investments.





If you lose your PIN/enter it incorrectly 3 times, the only way to reset it, is by contacting our support, who may require additional identity verification.





To keep updated with the current events, please follow these channels:





CEO - Marc de Koning


Facebook - Paidverts


Facebook - Paidverts




Facebook - My Traffic Value


Barter My Funds

-----------------------------------------------------------------------------------------------------

I've just posted the PlayPerfectMoneyGames-result.
It's a very nice result ($10180) and even though I would totally love to say this result comes as a bonus, the reality is that it makes up for the $6000 we lost on MTV and $4000 on PlayBitCoinGames during the first week of December, as you can see here.

However, traffic is constantly growing and expanding there and Paidverts is doing very well as well!
With our marketing campaign for PlayPerfectMoneyGames we should be able to severely increase that reach.

We've started the marketing campaign and are now testing and changing it to reach the best results possible.
Let's hope that we'll be able to show some results very soon and start repaying those that funded the campaign.

--

Let this result be the start of an amazing week in which we have the referral competitions, the christmas promotions, a big upcoming ad issue and the launch of CoinFlip Evolved!

--

Regarding CoinFlip Evolved, we've been contacting a number of advertisers and all of them want some kind of proven record.
This is the downside of being a "small guy". (They work with companies who have over a million players/day)

So we might have to launch without video ads and get a proven record before they want to cooperate with us.
We're trying to at least get some banner advertising before we start or we would only have the shop at first.

We will first see if people like CoinFlip Evolved and read what feedback the people have.
If the game gets decent exposure we will work on a "version 2", in which we'll add upgrades for the robot and other products that we can sell in the store.
For example a christmas hat or other seasonal items, different colors, clothing etc.


Axiantor
Traffic Value: $14,813.95087 Portugal
I missed those 5 figures results.
DomingoX6 - Forum moderator
Traffic Value: $2,272.07399 Venezuela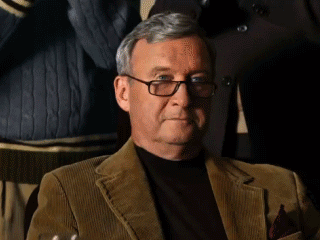 vicura
Traffic Value: $4,969.3683 Spain
PPMG made 78673$ so far in the 13 months of "life". 
Meaning:

72621$ per Year
6051$ per month
201$ per Day

and 0.14$ per minute heh

If we can double this amount this year only with PPMG or with other products, we would start seeing nice amounts of money coming in daily and mostly for many years unless gamblers die all in a sudden or something weird happen.

On the other hand we have PBG that sadly has only made 500$ in 9 months. I don't know how, let's hope for a nice ad campaign
gugakip - Forum moderator
Traffic Value: $739.34329 Belgium
@Vicura: and $0.002376 per second! 

Hopefully the house edge will start to do his work on PBG, we had quite some lucky gamblers there... We'll see the comings months
Crimson
Traffic Value: $1,274.48527 Romania
Maybe the next project funding could be a marketing campaign for pbg
vicura
Traffic Value: $4,969.3683 Spain
Actually I don't know if we could get some kind of information of "total bets, total prices won..." like we have from MTV, but from PPMG and PBG.

BTW, I read something about BMF but cannot remember. Are we working in a tool to check the revenues from it? Since it's about 8 months and nothing was added to results.
carvalho17
Traffic Value: $28.3459 Brazil
Just to know, what is the "worst" game in PBG since the launch? (In a matter of results)
gugakip - Forum moderator
Traffic Value: $739.34329 Belgium
Yes, they are building/planning to build the profit tool for BMF soon so we can track our profits. The profit is very small though, some transactions even give money away but allow us to remove funds from processors if we have too much in one, and are short in another. 

They'll also be working on a widget so people can add the widget to a website and earn referral commissions while others use the widget on your website to transfer money. 
stark100
Traffic Value: $729.96203 Hungary
@Crimson the project funding is for both casinos.
carvalho17
Traffic Value: $28.3459 Brazil
I guess the advertiser who bought the 3 side banners got what he wanted. It really "drains" my attention xD
siddartha149
Traffic Value: $683.06885 India
Is this result for 1 week?
MarcdeKoning - Administrator
Traffic Value: $468,983.12758 Netherlands
il051
Traffic Value: $14,823.02214 Croatia (LOCAL Name: Hrvatska)
I just got that "Christmas email", but I discovered it in my spam folder so people should check spam folder too.
MarcdeKoning - Administrator
Traffic Value: $468,983.12758 Netherlands
Polish office update:

During the last week we successfully deployed the new Bitcoin handling implementation.
Since testing it required a live environment we put much work and energy to review the code to detect and fix possible errors before deploying it.
Of course there were some findings which had to be changed or reworked.
During the testing stage our members possibly experienced a little inconvenience like disabled Bitcoin deposits for a few hours and we would like to apologize for it, but it was a necessary step.

Nevertheless it seems that everything worked well so all our effort paid off.
Below are the actual changes?which were made during the code review of the new Bitcoin implementation:

-Added new Bitcoin handling to CE
-Added in processing bitcoin callbacks group by address
-Changed confirming deposits by their address instead of id

Moreover we added user referrals statistics to PPMG and PBG-sites in admin area.
It should help the administrators to track valuable users on both sites.

A few minor tasks were also done:

-Adapt project closing function to new history structure,
-Fixed CT visits setting

Our works have also been focused on preparing and releasing a new version of our Paidverts mobile app (both on Android/iOS system).
We fixed some minor bugs/display issues connected with the offer walls and we've added the FAQ-zone.
This should drop traffic between our users and support team, sometimes caused by incomprehension or by lack of information about a given part of our system. The new app versions are currently available to download from Google Play/App Store.

We also prepared some research related to AWS S3 banners optimization.

Moreover, we've started programming BMF widgets that can be embedded on your private website, to help you improve your referral commissions and make the BMF exchanger more popular. They will be available in most commonly used sizes, starting from the leaderboard to rectangle with vertical orientation.
dguy
Traffic Value: $15,993.01608 Canada
Hi Marc,

I know you are busy but I think it would be really helpful if you provided a CEO letter that looks back at the year and looks forward to the next year from your perspective. This will allow us to see where you are at. The year back would be what made you happy about the company and what you did not like and would like to improve on. The year forward maybe tells us where you see the company 12 months from now
stobb
Traffic Value: $159.22316 India
i always clicked agree button on each and every marc's daily news update and i will be more happy to click that agree button on future if i see very good news like this
piro00
Traffic Value: $3,781.28667 Argentina
GREAT RESULTS! I would love to have that numbers at with the marketing campaign!

Dividends will be back really soon!
jordy186
Traffic Value: $489.01092 Netherlands
the 10K result would easily cover the project funding and pay out those investors 130% at once and have almost 1K left over for the result card.

That would definately be verry nice to see such a fast return


If this continous to give good amounts in the next weeks we should think about to use a part of it to pay back the investors as well.

The faster they get their money back the bigger the chance the money get respend on other projects as well.
gugakip - Forum moderator
Traffic Value: $739.34329 Belgium
This is money that is for MTV. It was checked and it did not come from the projectfunding advertising. If it did, well then the project funders would get their money back already
Page: 1, 2, 3